Shop Dies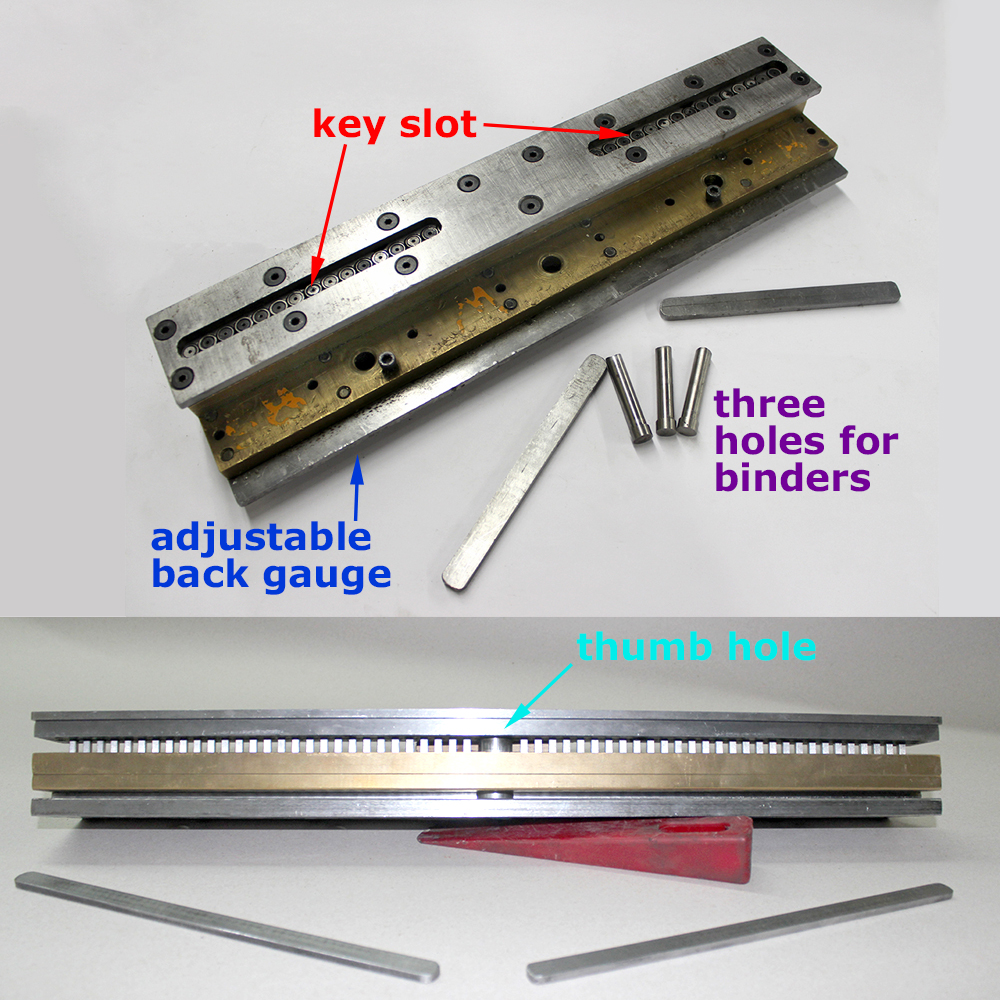 Back gauge: Change the depth of the perforation from the edge of the paper in order to avoid punching holes in the text.
Sliding top: Save time when changing sizes of paper. There is no need to take apart the whole die assembly, just open the top and remove or replace the punch (pins) as needed.
Three holes for binders: Save time and energy by allowing two functions in one pass. Punch the holes for the spiral and for the ring binder in one pass.
Thumb hole: Used to make center notch and holes for the spiral for calendars with calendar hanger.
Showing all 45 results
Sickenger Wire-O – Square Hole Die

Pitch: 3
Sliding Top
Thumb Hole
Die Length: 21.25
Punch Length: 21

CAD

2,695.00 SKU:

Die 14

Add to cart